Cuckfield Book Festival October 8th, 9th, 10th & 11th
As always, the festival will consist of the usual mix of fiction, non-fiction, poetry, crime, politics, military, gardens and theatre.  The quiz will be there and there will be a fun-packed day for young people on Saturday 8th October.  Truly something for everyone.
Now that holidays are definitely becoming more possible again, do please ensure you have the dates of Cuckfield Book Festival in your diary so that you can be around for what we hope will be another few days packed with interest.
The programme is beginning to take shape.  2022 is the 100th birthday of the BBC so we felt we had to have an event that celebrated this milestone.  THE BBC: A People's History has just been published and the author David Hendy is Professor of Media History at the University of Sussex.  Reviewing the book on publication, the Daily Telegraph called it a 'riveting look at the BBC's first 100 years'.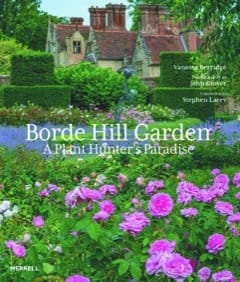 Most people round Cuckfield know and appreciate Borde Hill Garden so there's bound to be a good audience for the author of a beautiful new book called Borde Hill Garden: A Plant Hunter's Paradise  which tells the story of  this spectacular garden, explaining its botanical importance as a living link with the golden era  of plant-hunting and  horticultural derring-do.
The author is well-known garden writer Vanessa Berridge and it is illustrated with glorious photographs by John Glover.
There are so many book clubs around and this year, we have a local author coming to talk about her new book The Herd for our Big Book Group event. Emily Edwards lives in Lewes and her novel explores what has become a potentially divisive issue – vaccination, a subject on which most people have an opinion.
The book is available now so if you still have a gap in your book club schedule, The Herd may be the answer.
Ockenden Supper - Friday 7th October
For the last two years, the popular supper at Ockenden Manor couldn't take place but we are delighted to announce that it will be back again this year on Friday 7th October. 
Keep an eye on the website for more information as the programme develops or to sign up for our newsletters click HERE.