Welcome to Cuckfield Book Festival!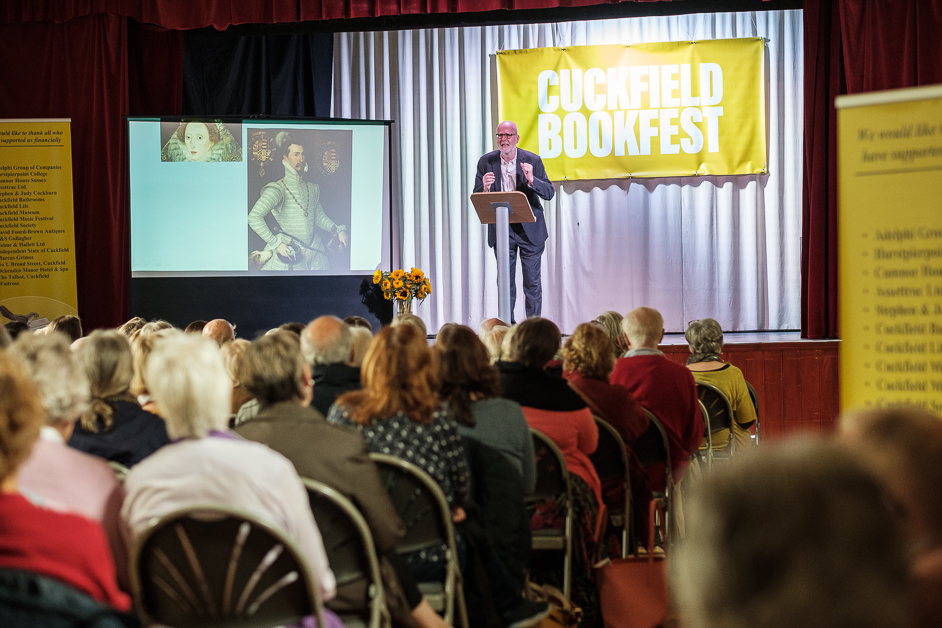 If you missed the virtual quiz fear not – you can gather your friends and family and still have a go!
Christmas Greetings from us all
It's over a month now since the book festival and life doesn't get any easier in terms of social activities and opportunities to meet and take part in stimulating events.
As a Christmas treat, we're delighted to tell you that it's now possible for you to enjoy again (or perhaps for the first time) the day of Cuckfield Book festival events. We've put them on YouTube with details on how to find them below. Please forgive us if there are one or two tiny glitches but we hope that they will remind you of Cuckfest.
We'd like to wish everyone a very happy Christmas and our sincere hope that 2021 will bring back all the things we have missed in 2020.
CUCKFIELD BOOK FESTIVAL – FINAL UPDATE 2020
Despite everything, Cuckfield Bookfest did go ahead, thanks to the wonders of Zoom. We had resisted up to the last minute but in the end, the November lockdown meant we couldn't be live. But judging from the comments below from satisfied attendees, it seemed to work. We were probably helped by a really dismal November day when there was little to do but listen and watch as a fascinating array of speakers talked about their writing.
Many thanks to everyone who came and to all who generously gave donations. The link to our bank account is below if you would still like to help.
Thanks as well to our sponsors and to everyone who with grit and determination ensured that Cuckfield Book Festival survived in this dreary year.
We promised that the quiz would be on the website so do take a look if you want to test your literary knowledge. As usual, it was testing but not too difficult and provided participants with a great evening.
Here are some lovely words from some people who enjoyed the online events.
Just wanted to say how much we enjoyed the quiz on Friday. It worked so well, and we especially enjoyed meeting other, new people on our Zoomed table. We will keep in touch with them, as we liked them
so much!
Congratulations on pulling it off. It was a logistical triumph. The questions were great too, and it's fantastic that people gave up their time to make it all happen. It felt so normal and, in these lockdown times, a bit of normality is a godsend.
Well done all. That was truly superb, technically perfect and nothing could have given me more pleasure on this wet day. Uplifting in the covid gloom, congratulations to you all for lifting us up from what could have been a dead duck but became a glorious golden phoenix!
Save the date – next year's festival will be October 8th, 9th and 10th.
How can I help?
Cuckfield Bookfest is a non-profit making Community Interest Company and as such relies on sponsorship, donations and ticket sales to provide a stimulating festival.  If you would like to make a donation, please click on the button below.