Welcome to Cuckfield Book Festival!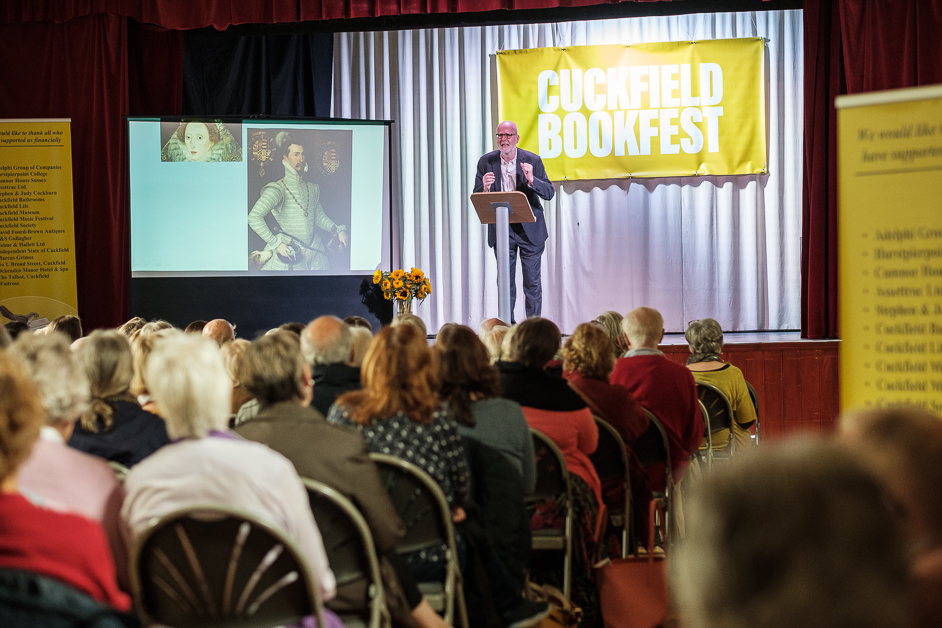 Now in its fourth year, Cuckfield Book festival has become a fixture in the village calendar and is spreading its net wider and wider, attracting people who love reading and lively discussion. 
The structure of the festival may have to change a little from what was originally announced in the March 2020 Newsletter depending on current circumstances.
Covid-19
Due to Covid-19, many literary festivals have been cancelled and virtual events have been organised through the magic of Zoom.  Cuckfield Bookfest organisers are determined if at all possible to have a physical presence in the village to provide the engagement between authors and audience that makes a festival so vibrant and entertaining.
Planning the Festival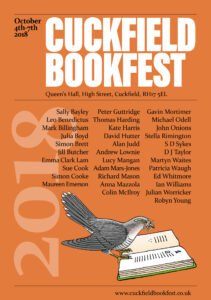 If you've been to Cuckfield Boo
kfe
st before, you'll
know that the range of auth
ors who come to the village provide fascin
ating and intriguing sessions. Writers of fiction and non-fiction with new or familiar books look forward to talking about them and answering questions from the a
udience. Waterstones will be there and the authors will be happy to sign books bought from them.
This year we have been scouting at other festivals (often virtually) and talking to publishers about possible speakers.  Several have already been confirmed and are delighted that all being well, the festival will go ahead and provide a welcome highlight in a year that has been blighted by cancellations.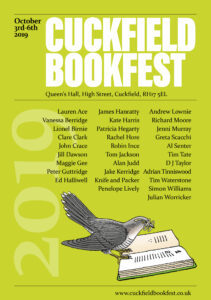 MORE INFO
RMATIO
N
As the programme develops and government guidelines become clearer, we will be providing lots more information about the speakers and other attractions.  Keep checking the website for more details and if you would like your name to be added to the mailing list, please complete this form:
Not to be missed
Literary Quiz
The Literary Quiz is now a fixture in the festival's programme. Run by a local book group whose literary knowledge is legendary, they consistently produce a range of questions to suit everyone's ability. Date and location to be confirmed.
Big Book Group
Damian Barr will be talking about his debut novel You Will Be Safe Here, set in South Africa where two mothers – a century apart – must fight for their sons, unaware their fates are inextricably linked. It's not essential to have read the book but book groups might like to choose it and then come along to ask Damian questions. Date and location to be confirmed.
Wilding by Isabella Tree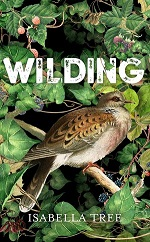 Knepp Castle Estate is not far from Cuckfield and Isabella Tree's account of the pioneering re-wilding project undertaken there by her and her environmentalist husband is the subject of Wilding – the Return of Nature to a British Farm.
Isabella's book was the winner of the 2019 Richard Jeffries prize for Nature Writing and chosen by the Smithsonian as one of their top ten science books for 2018.
Knepp estate featured on the BBC's  Springwatch programme in June and presenter Chris Packham referred to the re-wilding project as 'one of the great landscape experiments of our time'.