Welcome to Cuckfield Book Festival!
From those small beginnings three years ago, we are now looking forward to our fourth year, 12th – 15th November 2020.
We have been scouting at other festivals and talking to publishers about possible speakers and have already confirmed several who will provide interesting and thought-provoking sessions. At the moment so many activities have been cancelled and literary festivals have of course been affected. This is very sad as so much work goes into their preparation. But the Cuckfield Book Festival team remains positive and proactive and planning for November 2020 goes on.
As the programme develops, we will be providing lots more information about the speakers and other attractions. Keep checking the website for more details and if you would like your name to be added to the mailing list, please contact info@cuckfieldbookfest.co.uk
Dates for your diary
Literary Quiz – Thursday 12th November
The Literary Quiz is now a fixture in the festival's programme. Run by a local book group whose literary knowledge is legendary, they consistently produce a range of questions to suit everyone's ability. It will be held Upstairs at the Talbot as usual.
Supper at Ockenden Manor – Friday 13th November
The supper at Ockenden Manor is also an eagerly awaited event –  more details in due course.
Children's Day – Saturday 14th November
There will again be a fun-filled Saturday on November 14th with several authors entertaining the children in the Old School.
Big Book Group – Sunday 15th November
Damian Barr will be talking about his debut novel You Will Be Safe Here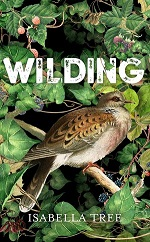 Isabella Tree – Wilding
Knepp Castle Estate is not far from Cuckfield and Isabella Tree's account of the pioneering re-wilding project undertaken there by her and her environmentalist husband is the subject of Wilding – the Return of Nature to a British Farm.
Isabella's book was the winner of the 2019 Richard Jeffries prize for Nature Writing and chosen by the Smithsonian as one of their top ten science books for 2018.
Because her commitments mean she is unable to come over the weekend, Isabella has kindly agreed to provide a session on Friday 13th November, at The Talbot. More to come.