Welcome to Cuckfield Book Festival!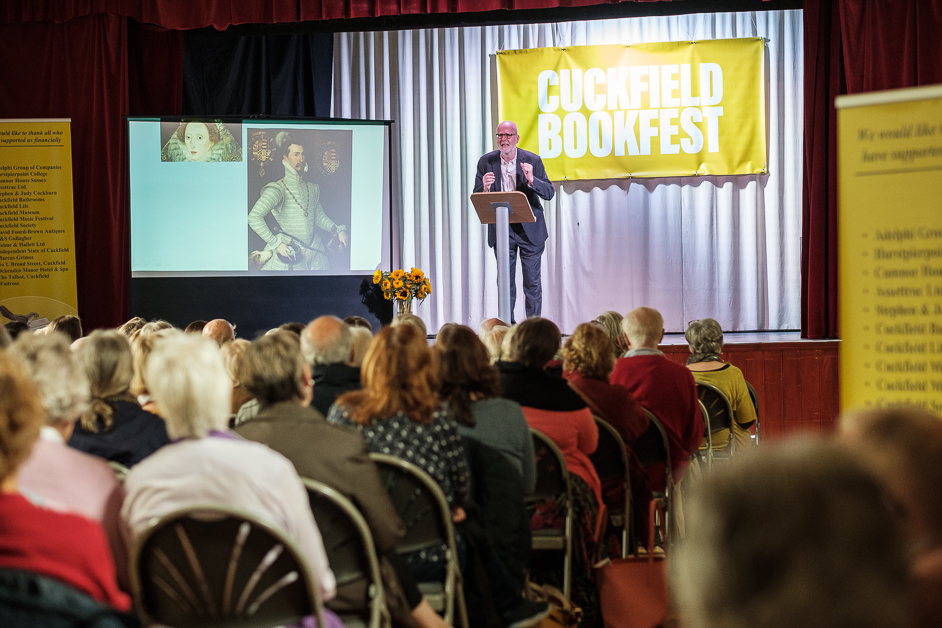 Now in its fourth year, Cuckfield Book festival has become a fixture in the village calendar and is spreading its net wider and wider, attracting people who love reading and lively discussion. 
Taking into account the current COVID-19 restrictions, we have had to make changes to this year's festival but we hope you will agree that it is important that we should still celebrate books and reading as usual, even if more modestly than before.
Covid-19
For those concerned about COVID security, we want to assure you that current local and governmental COVID-19 regulations will be adhered to at all times during the festival. Social distancing and hygiene measures will be arranged and enforced and all risk assessment requirements will be prioritised and met for the protection of everyone involved. Further information will be available on our website nearer the time.
Planning the Festival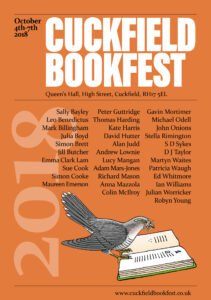 Normally we scout for speakers at other literary festivals but this year, there have been none; at least no physical festivals but plenty of virtual events.   We have asked five writers to come and are so delighted that they are as enthusiastic as we are about the idea of having a book festival and being able to talk about their work, engage with the audience and answer questions. 
Virtual book festivals have been much appreciated during the past months but as Andrew Marr wrote in The Spectator in August:  'Virtual conversations don't have anything like the tension and excitement (of a physical literary festival)  … Zoom lacks oomph.'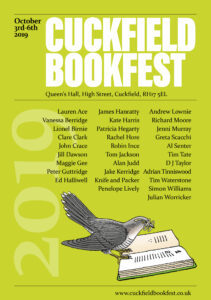 MORE INFO
RMATIO
N
Tickets will be on sale at the end of September when the programme will be published. Go to www.ticketsource.co.uk/cuckfieldbookfest  For further details, email info@cuckfieldbookfest.co.uk
If you would like your name to be added to the mailing list, please complete this form.
Not to be missed
Literary Quiz
The Literary Quiz is now a fixture in the festival's programme. Run by a local book group whose literary knowledge is legendary, they consistently produce a range of questions to suit everyone's ability.
This is the only event on Friday 13th November and it will also be held in the Queen's Hall.  Sadly the Talbot Hayloft is not big enough to accommodate everyone who will want to come.  There will be seven tables of six people each and plenty of room for social distancing. If you are not part of a party of six, ticket allocation can ensure you join another group to make up a table.
Big Book Group
Damian Barr will be talking about his debut novel You Will Be Safe Here, set in South Africa where two mothers – a century apart – must fight for their sons, unaware their fates are inextricably linked. It's not essential to have read the book but book groups might like to choose it and then come along to ask Damian questions. Damian will be talking to Julian Worricker, a stalwart of Cuckfest. 

Isabella Tree
Isabella Tree was the first author to be signed up for the festival this year but unfortunately, the change of timing and format has meant that it's not possible to welcome her.  However, we very much hope that her schedule and writing commitments will mean that Isabella will come to Cuckfest 2021.