Welcome to Cuckfield Book Festival!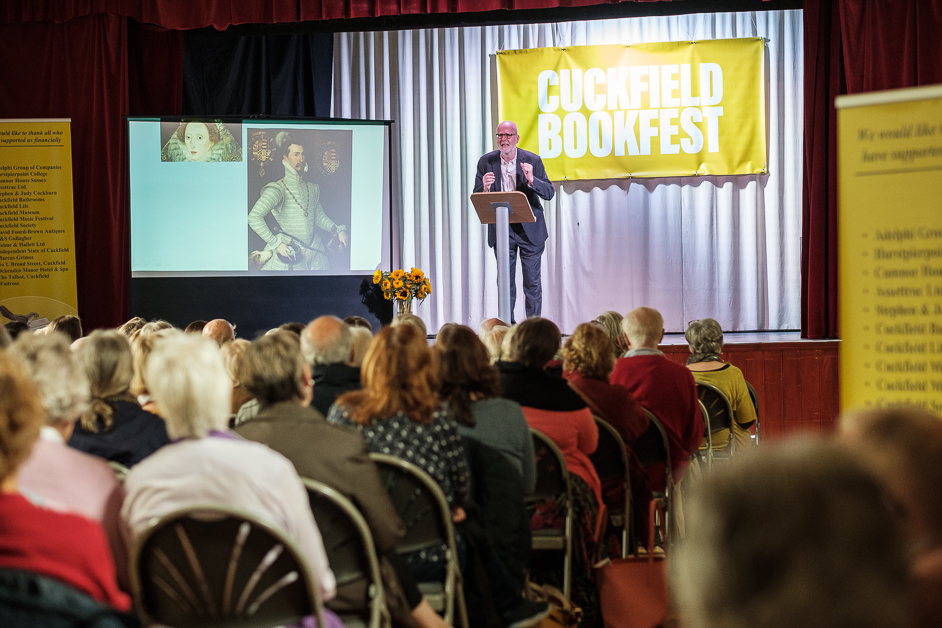 As you know, we have had
to cancel the events at the
Queen's Hall so we are
going online!
How will it work?
Tickets
If you have bought tickets, TicketSource will automatically refund your money in full to the same credit or debit card used for payment. This can take up to 10 working days (dependent partly on your bank).
Having had some feedback from you and from the authors, we know how disappointed everyone is at the cancellation.

 So we are now able to tell you that you can rebook to watch each event (or take part in the quiz) using Zoom.
These replacement events are completely free but you do need to rebook your virtual tickets at www.ticketsource.co.uk/cuckfieldbookfest.
Even though you may be feeling that you have had enough of Zoom, we do hope you will want to fill a gloomy November Saturday with a wonderful selection
of authors.
How to book
You can book in the same way as before, at the TicketSource Bookfest page: https://www.ticketsource.co.uk/cuckfieldbookfest or via our website.

 As long as you choose e-ticket delivery there will be no charge. 

To help offset our costs (as Cuckfield Bookfest is a non-profit Community Interest Company), if you would like to make a donation to us, you may do so during checkout. Or later!
How do I join?
The Zoom link needed will be emailed to you on the day before the event.
Since the events, except for the quiz, will be primarily like a broadcast or webinar, you will not need to enable your camera or microphone.
 We will be relaying questions for the authors submitted by email before or during each event – details will be sent with the Zoom link.
Thank you and we look forward to greeting you online at the original times.
How can I help?
Cuckfield Bookfest is a non-profit making Community Interest Company and as such relies on sponsorship, donations and ticket sales to provide a stimulating festival.  If you would like to make a donation, please click on the button below.