Welcome to Cuckfield BookFest!

Save the Date
Now that holidays are definitely becoming more possible again, do please ensure you have the dates of Cuckfield Book Festival (October 6th, 7th, 8th & 9th) in your diary so that you can be around for what we hope will be another few days packed with interest.  The festival will consist of the usual mix of fiction, non-fiction, poetry, crime, politics, military, gardens and theatre.  The quiz will be there and there will be a fun-packed day for young people on Saturday 8th October.  Truly something for everyone.
The programme is beginning to take shape.  2022 is the 100th birthday of the BBC so we felt we had to have an event that celebrated this milestone.  THE BBC: A People's History has just been published and the author David Hendy is Professor of Media History at the University of Sussex.
Reviewing the book on publication, the Daily Telegraph called it a 'riveting look at the BBC's first 100 years'.
Most people round Cuckfield know and appreciate Borde Hill Garden so there's bound to be a good audience for the author of a beautiful new book called Borde Hill Garden: A Plant Hunter's Paradise  which tells the story of  this spectacular garden, explaining its botanical importance as a living link with the golden era  of plant-hunting and  horticultural derring-do.
The author is well-known garden writer Vanessa Berridge and it is illustrated with glorious photographs by John Glover.
Spotlight on Authors who will be joining us in October

Robert Lacey
In this Jubilee year, we have asked Robert Lacey to come to Cuckfest. For over 40 years Robert has been writing about the Queen and her extraordinary life, making him an expert on her reign and on the Royal family.  Majesty, his pioneering biography of the Queen is a landmark study of British monarchy.  Robert is also the historical consultant for the Netflix series The Crown. His latest book, Battle of Brothers, considers the relationship between William and Harry.

Lisa Jewell
In the UK alone, sales of Lisa Jewell's books total over one million and her latest novel is always eagerly awaited. The Family Remains will be published in July and is a sequel to the worldwide bestseller The Family Upstairs.
Have you ever thought about what it takes to become a bestselling writer?
The Truth About Lisa Jewell will be published in June. It is the story of how a novel is written, from before the start to after the finish; it's an in-depth analysis of how that novel fits into a bestselling author like Lisa Jewell's career and her previous work, and what her style shares with authors from James Joyce to Martin Amis.
At Cuckfest, Lisa will be talking to  Will Brooker, the author of The Truth About Lisa Jewell in an unusual and fascinating session.

Clive Tyldesley
Clive Tyldesley has been the voice of football for many years, covering  the major matches for ITN from 1998 to 2020.  His first book, Not For Me, Clive has been shortlisted for the Sports Entertainment Book of the Year.
It's packed with stories from Clive's career and in this year of the 150th anniversary of Cuckfield Town FC and the World Cup, it will be unmissable by all football fans.

Dame
Eileen Atkins
Will She Do?  is the story of a girl from a council estate in Tottenham, born in 1934 to an electric-meter reader and a seamstress, who was determined to be an actress. Candid and witty, this memoir takes Atkins from her awkward performances in working-men's clubs at six years of age as dancing 'Baby Eileen', through the war years in London, to her breakthrough at thirty-two on Broadway with The Killing of Sister George, for which she received the first of four Tony Award nominations. She co-created Upstairs, Downstairs and wrote the screenplay for Mrs Dalloway (for which she won an Evening Standard Award) and at aged 87, this is her first autobiographical work.
 Dame Eileen will be discussing her long and distinguished career with Richard Digby Day who was RADA's first student of Direction and went on to run several regional theatres.
Book Club Event
We announced some time ago that the book selected for the Big Book Group is The Herd  by Emily Edwards. 
Promoted as a great choice for book clubs, it has proved rather difficult to borrow from local libraries that have stocked very few copies.  Some book clubs have a policy of not buying their choice for their members so with this in mind, Cuckfest has negotiated a deal with the publisher of The Herd and has purchased some copies.  We propose having an informal lending arrangement amongst reading groups. 
If your book group hasn't been able to track down copies, please email [email protected] and we'll arrange to lend you some to share amongst your members. 
We hope you will then buy tickets for Emily's session when she talks about what made her write the book.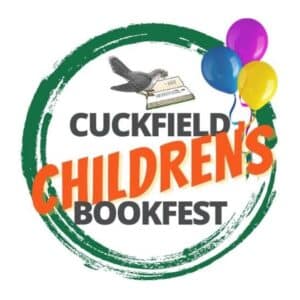 Once again, a lively collection of authors will be entertaining young people at Cuckfest – details to come.  There will also be a Creative Writing Competition  for young writers from Reception to Year 6. 
The details will be published on the website in the summer and participants are asked to submit their entries by 23rd September. The theme is A JOURNEY.
How to write a Memoir Workshop
We have had a literary workshop since the book festival began and this year there will be a three-hour session in the Hayloft of the Talbot on Sunday 9th October. The subject is How to Write a Memoir and will be conducted by Mark McCrum.  It will be limited to a maximum of 12 people to allow for plenty of interaction and group participation.
For those who are thinking of writing a memoir, this workshop will cover all the bases. What is memoir? How does it differ from autobiography? How do I write about people close to me and yet remain honest? How do I unlock and reimagine old memories? Should I invent dialogue or even fictionalise aspects of the past? How should I structure my story? 
Mark McCrum has has taught masterclasses in memoir for the Guardian and the University of East Anglia, run courses and workshops for Ways with Words and at a range of literary festivals. 
Ockenden Supper - Friday 7th October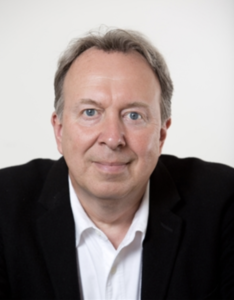 This popular event was a casualty of Covid for two years so it's a particular pleasure to announce that it is taking place again this year on Friday 7th October.  Our star performer will be Steve  Richards, the political columnist and commentator whose book The Prime Ministers We Never Had was recently published.  Steve regularly presents The Week in Westminster  on BBC R4 and his one-man show Rock n'Roll Politics takes a behind-the-scenes, highly entertaining look at what's going on in all the unruly and stormy political dramas of the moment. It will be an exhilarating and thought-provoking interlude.
Tickets will be available when general booking opens in early September.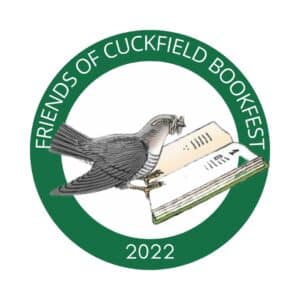 FRIENDS OF CUCKFEST
Last year we started this group which proved very popular and also raised over £1000 towards the cost of running the festival.  We warmly invite you to become a Friend in 2022 for £25.00 per person or £40.00 per couple.
Benefits are as follows:
An invitation to a special event for Friends to be held in the late summer.  This will be a drinks reception in the Old School, Cuckfield on August 31st. (More details in due course)
Five days of priority booking for regular events (not Quiz or Dinner)
A free glass of wine at each event (excepting Children's events)
Friends' membership runs from the moment of signing up and expires 31 December 2022, and does not auto-renew.
Join our mailing list
Keep up to date with information on this year's BookFest by joining our mailing list.