Book Festival plans forge ahead 
It's exciting that so many people are beginning to get out and about again and we have been really encouraged by the enthusiastic responses received from authors and publishers as we plan the programme for Cuckfield Bookfest 2021. Zoom has been a lifeline during the last 15 months but simply cannot take the place of a live event.
Programme Changes
There will be some changes to the usual programme. The Ockenden Manor supper on the Friday of the festival has been a sell out every year but this year, it's simply not practical. But the upside is that we are going to have the renowned Cuckfest literary quiz on Friday 8th October in the Queen's Hall where there will be room to accommodate more people.
Authors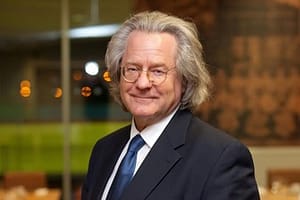 Professor A C Grayling was booked for the 2020 Cuckfest so we were delighted when he agreed to come this year instead. In the meantime, he has just published another book – The Frontiers of Knowledge. A remarkable history of science, life on earth, and the human mind itself, this is a compelling and fascinating tour de force, written with Professor Grayling's verve, clarity and remarkable breadth of knowledge.
Three years ago, Tim Marshall had a huge success with Prisoners of Geography and he has just published the much-anticipated sequel, The Power of Geography: ten maps that reveal the future of our world. The book is already shooting up the bestseller list.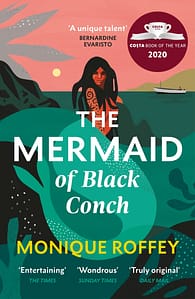 Monique Roffey Monique Roffey's The Mermaid of Black Conch was originally published by a small company specialising in Caribbean writing and it became the Costa Book of the Year 2020. Monique will be joined by Amanda Smyth whose book Fortune about 1920s Trinidad, is published
in July.
On Sunday, we welcome the return of Andrew Lownie who has written Traitor King which sheds new light on the exile of Edward VIII. Andrew will then talk to Ian Williams whose book Every Breath You Take examines the extraordinary rise of the Chinese surveillance state and the threat it presents to us all.
Two writers of very different books are going to talk to Kate Harris, a favourite moderator at Cuckfest. Caroline Lea's The Metal Heart and Claire Fuller's Unsettled Ground (shortlisted for the Women's Prize for Fiction) both feature twins and Caroline and Claire will discuss this on Sunday.
A reminder that the subject of the Big Book Group features The Year Without Summer by Guinevere Glasfurd. This story of a climate catastrophe gives voice to those previously silenced and is told in a historical novel that is prescient to our times, and future. If you have a gap in your Book Group programme, consider this title as Guinevere will be at Cuckfest on the Sunday evening.
More authors will be added to the programme in the weeks ahead and we are sure that when October comes, we will have three days of stimulation, fun
and engagement.
———————–
Workshop
For lots of people, lockdown provided the opportunity to put pen to paper themselves so Gavin Jamieson's workshop on Sunday afternoon, AN INSIDER GUIDE TO SELF-PUBLISHING, will be full of advice about the route to getting a manuscript published. Gavin comes from Cuckfield and is the founder of Lapwing Publishing, with over 25 years' experience of book commissioning and publishing management.
Children's Events
There will be several sessions for children at the Old School on Saturday 9th October and local authors Sally Symes and Lee Attard are coming along plus Helen Peters and Cath Howe, both authors from Nosy Crow, the award-winning independent children's book publisher.
Poetry Competition
Mel Geidroyc who is appearing at Cuckfest on Saturday 9th October has very generously asked that her fee be donated towards a children's poetry competition. Shauna Beavan and Charlie Keenan are masterminding this and there will be more news to come.
——————-
Funding
Cuckfield Bookfest is entirely dependent on sponsorship and donations for funding, and on tickets sales. This year Georgie Goddard will be sponsorship coordinator and will be approaching possible sources for contributions. Adelphi, Cumnor House, Hurstpierpoint College and Ockenden Manor have already signed up. For details of sponsorship arrangements, contact Georgie at info@cuckfieldbookfest.co.uk
Board changes
The founders of Cuckfield BookFest are Sheila Chasser, Sue Laing and Sheila Mortimer and grateful thanks is due to them for all their pioneering efforts. Although no longer involved in the day-to-day management of the festival, Sheila Chasser and Sue remain valued members of the festival community. There are now three new members of the board: Sam Oliver, Rev Michael Maine and Gavin Jamieson who join Sheila Mortimer and Elspeth Chasser.
Tickets
The final programme will be published in mid-August and tickets will go on sale at the end of the month.
Keep an eye on the website for all information.
Sheila Mortimer
Head of Programming