Saturday 14th November
11.30am – 12.30pm
Queen's Hall
The Burning Chambers
with Kate Harris
£10.00 per person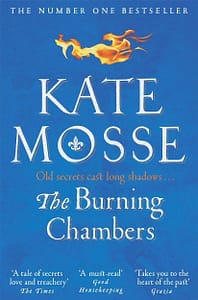 Kate Mosse is a number one international bestselling novelist, playwright and non-fiction writer. The author of six novels and short story collections – including the multimillion-selling Languedoc Trilogy (Labyrinth, Sepulchre and Citadel), she is the Founder Director of the Women's Prize for Fiction and a regular interviewer for theatre and fiction events.
Kate will be talking about The Burning Chambers, a sequence of novels set against the backdrop of 300 years of history in France and Southern Africa.
In conversation with Kate will be Kate Harris.