The programme for Cuckfest 2019 is almost complete but we do try to keep a slot or two free until the very last minute as you never know what gems might turn up.
First announcement to make is that Hurstpierpoint College is generously supporting us for the first time this year and we are delighted.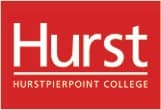 The Cycling Podcast
Cycling devotees (and there are plenty of them on Sussex lanes) will relish the opportunity to sit in on a conversation between Richard Moore and Lionel Birnie who co-host The Cycling Podcast, as they talk about their book A Journey through the Cycling Year.
Behind the Throne
This year, we have another varied mix of authors and just to whet your appetite, here are three:  Adrian Tinniswood who appeared at the first the first Cuckfield Book Festival has published another fantastic book called Behind the Throne which is a domestic history of the royal household.  Find out what it was like to dine with queens, and walk with kings in this lively behind the scenes look at five centuries of life at the English court.
Penelope Lively
For those with gentler pursuits, we are very thrilled to announce that Penelope Lively has accepted our invitation to come.  Dame Penelope's long literary career has produced some classics and she won the Booker Prize for Moon Tiger. On Sunday afternoon, October 6th, she will be discussing her latest book, Life in the Garden.
Sarah Vavasour is masterminding the children's events this year. Taking place in the Old School, by Holy Trinity Church, Saturday 5th October will be a fun-filled day with two events in the morning and two in the afternoon. Cumnor House Sussex is supporting several children's events again this year, for which many thanks. Look out for Knife and Packer, an author-illustrator team who bring a distinctive sense of style and humour to their interactive workshop that will get EVERYONE creating a crazy character.  It might be a talking mosquito or a caveman with a bad attitude – the sky's the limit.
Volunteering
We had a wonderful team of volunteers last year and many have signed up again. If you are new to the village and would like to become involved, please do contact Allie Young for the adult programme over the weekend  or Sarah Vavasour for the children's programme on the Saturday using our contact form. Times can be tailored to suit so a volunteer also has the opportunity to go to talks.
Sponsorship
We welcome sponsorship at any level as it costs quite a lot to put on the festival so if anyone knows of a local company or organisation that might support Cuckfest, perhaps they could contact Elspeth Chasser via our contact form. Individuals are also most welcome – anything from £25.00 upwards! All support will be acknowledged in the programme. This year Cuckfest has become a Community Interest Company which means that any profits made go back into the community.
The complete programme will be available in early August but don't forget these dates: 
Thursday October 3rd afternoon:  Tour of  Borde Hill Garden with the Head Gardener, followed by a talk from Vanessa Berridge.
Thursday October 3rd evening: Literary Quiz.
Friday October 4th evening: Supper at Ockenden Manor.
Saturday and Sunday 5th and 6th October:  Author talks.
And a reminder that the book for the Big Book Group on Sunday evening is In the Full Light of the Sun by Clare Clark.