STOP PRESS!  EXCITING AUTHOR ADDED TO THE PROGRAMME SATURDAY 5TH OCTOBER AT 3pm.
Unfortunately Maggi Gee has had to withdraw from Cuckfield Book Festival as she is to have eye surgery and the recovery time will not allow her to travel to Cuckfield.  However, we are really delighted that at very short notice,
Isabelle Grey has agreed to come and share the stage with Alan Judd and Peter Guttridge. We are incredibly lucky that Isabelle is free and wants to come!
Isabelle is a television screenwriter whose credits include Jimmy McGovern's BAFTA award-winning Accused: Tina's Story as well as over 35 episodes of Midsomer Murders, Casualty, Rosemary and Thyme, The Bill and Wycliffe. She has also written non-fiction and has been a magazine editor and freelance journalist. Isabelle's previous novels include two psychological thrillers, The Bad Mother and Out Of Sight as well as the first books in the DI Grace Fisher series, Good Girls Don't Die, Shot Through the Heart and The Special Girls.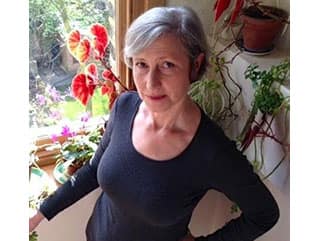 Isabelle's latest book, Wrong Way Home, was published in September 2018 and features D I Grace Fisher.  The Sunday Times said of it: 'Grey is one of the most intelligent authors of contemporary crime fiction, and she uses characters from her popular DI Fisher series to highlight long-running problems with rape investigations in this sympathetic, suspense-packed novel'.
Alan Judd is the author of many gripping spy thrillers and according to Peter Hennessy, his 'special magic is to mix contemporary events as they break over our heads with the codes and crafts of the secret world on whose special traits he is always uncannily up to date'.  His latest book, Accidental Agent, is as full of suspense and intrigue as his readers have come to expect.
With Peter Guttridge presiding over the conversation between these two excellent writers, this will be a riveting session so why not book tickets – Saturday 5th October in the Queen's Hall from 3.00pm to 4.00 pm.
DJ Taylor and Rachel Hore
This is the first year that we have had so many sell-outs but there are still some seats available.  Why not come to hear DJ Taylor and his wife talking about their new books, each totally different but completely absorbing? DJ Taylor was at Bookfest last year discussing his book Rock n'Roll is Life, the story of a rock band in the 60s.  This year he has turned his hand to The Lost Girls, Love, War and Literature in the 1940s.  It has been very well reviewed.  Rachel, his wife, had her tenth novel, The Love Child, published in September.  
MORE TICKETS RELEASED
Tim Tate's Hitler's British Traitors will shed light on a wartime story that he has unearthed from his use of previously unseen material.  More tickets have just been released so do apply.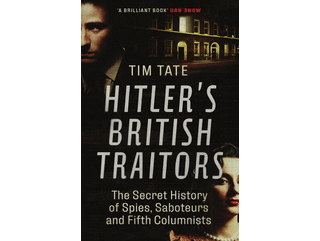 Jill Dawson's book The Language of Birds has absolutely nothing to do with the feathered variety.  It's the story of the nanny of Lord Lucan's children who was murdered and has largely been forgotten, unlike Lord Lucan himself.  Jill explores this shocking event and brings the nanny to life in this hypnotic novel about class, violence and friendship.  Jill was recently at the Ditchling Literary supper and a visitor there said of her: '… warm and composed and so interesting on a wide range of subjects – domestic abuse, creative writing courses.'  Jill is talking to Jake Kerridge who reviews crime fiction most weeks in the Daily Telegraph.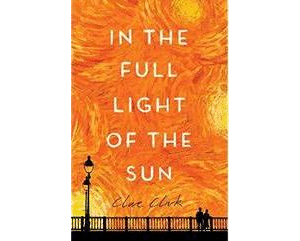 The Big Book Group
The Big Book Group on Sunday upstairs in The Talbot has sold out so has obviously proved popular with book groups.  Anyone who has read the book and would like to submit a question to Clare Clark is invited to send them by email to info@cuckfieldbookfest.co.uk