Tickets have sold quickly this year with several events having already already sold out, including the literary quiz, the Ockenden Manor supper, Jenni Murray, with waiting lists for the latter two. More tickets have also been released for James Hanratty, Simon Williams, Tim Tate and Ed Halliwell, all of which are selling well.
And lots still available: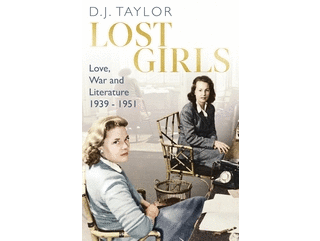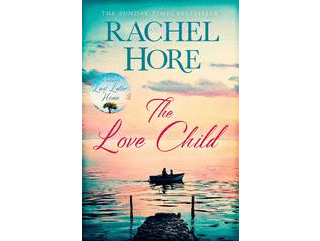 DJ Taylor's book, Lost Girls; Love, War and Literature 1939-51 has had excellent reviews in the national press.  The lost girls were chic, glamorous and bohemian, as likely to be found living in a rat-haunted maisonette as dining at the Ritz, they cut a swathe through English literary and artistic life in the 1940s.  David is talking with his wife, Rachel Hore, whose latest book, The Love Child, is just published. Rachel is one of the few authors to be featured twice in the Richard and Judy Book Club.   Peter Guttridge will be encouraging the pair to tell us the secrets of writing successfully as a married couple.
The Lord Lucan affair continues to fascinate and disturb in equal measure. So much has been written about Lord Lucan – what happened, what sort of man he was, who helped him vanish and of course, what was his ultimate fate.  But no one knows much about the nanny of his children who was so brutally murdered. What was her story?  Jill Dawson has written The Language of Birds, imagining her life and its violent and sad end.  This book is not only a crime novel but also an accurate evocation of the British class system in the 60s and 70s.  Not to be missed, particularly as Jill will be talking to the crime book reviewer Jake Kerridge. 
And if your favourite occupation at the weekend involves cycling round the roads of Sussex, make a date with Richard Moore and Lionel Birnie who are the hosts of The Cycling Podcast.
And what about a sophisticated tea at Ockenden Manor in the delightful company of Greta Scacchi who will be reading favourite poems? Why not buy this as a delicious gift for a special person? Surely a rare Sunday afternoon treat!
And please don't think it's necessary to read any of the books being discussed – it will be a real pleasure to hear these entertaining authors talk about their books, why they wrote them and how they research them.
And stop press – a very few extra tickets have just been released for Simon Williams on Saturday evening – they will go in a flash!
Children's events at the Old School on Saturday 5 October are also selling well but lots of tickets still available.
Volunteers Needed!
A special plea for some volunteers on Sunday to help serve refreshments.  No need to provide these refreshments – just be prepared to offer service with a smile at a time to suit you. Rotas can be arranged to fit round any sessions you are attending at the festival.  Please contact us
Thank you to Cuckfield Life whose unfailing support throughout the two years of running Cuckfield Bookfest has been invaluable.
Celebrating its tenth year, Lindfield Arts Festival takes place this month 16- 22 September #LAF2019