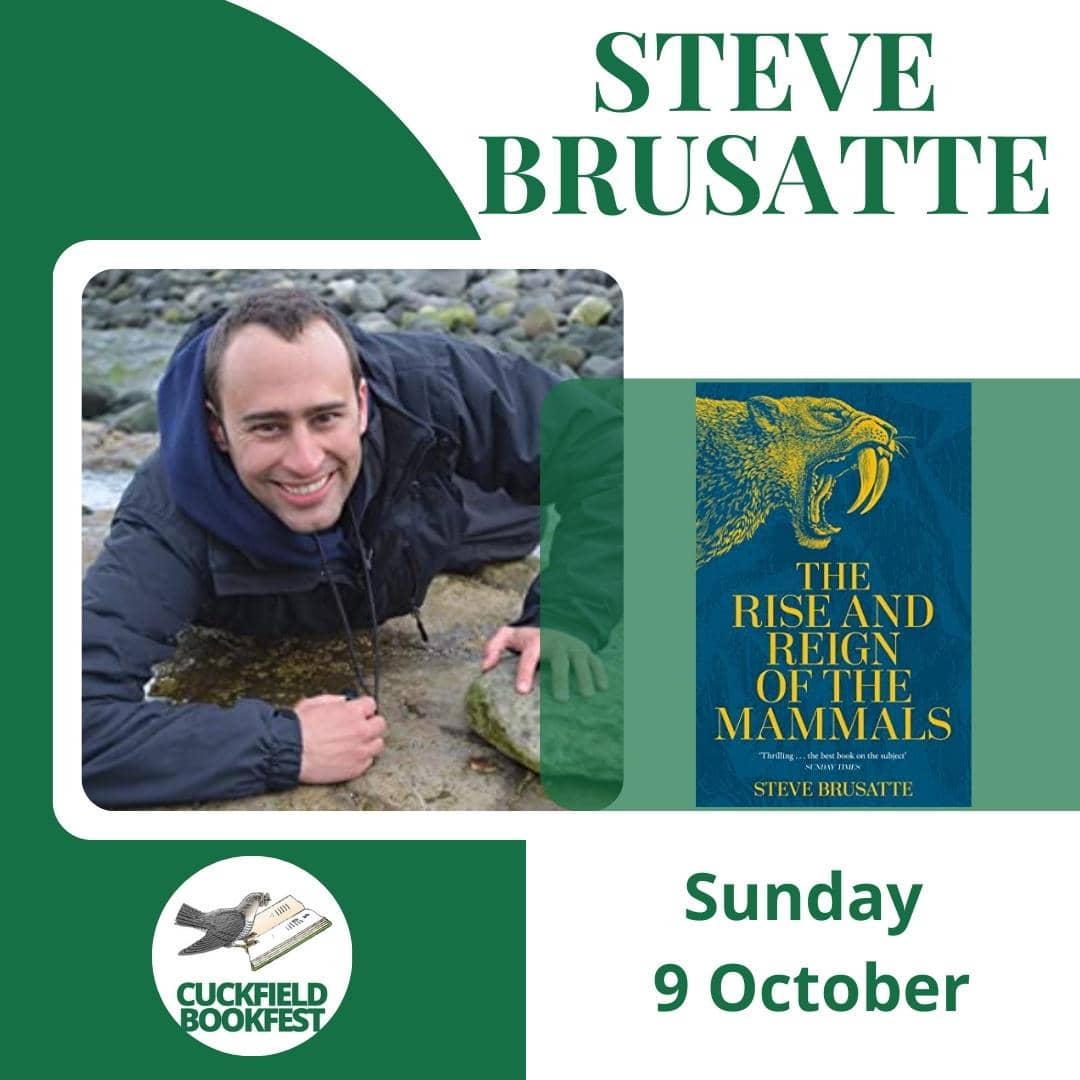 THE RISE AND REIGN OF THE MAMMALS
with Dr Hermione Cockburn
From one of our foremost paleontologists and author of the best-selling The Rise and Fall of the Dinosaurs (2018) comes a groundbreaking reappraisal of the history and evolution of the mammals, our own kind. Steve Brusatte tells the fascinating story of the mammals, from their earliest development and their co-existence with the great reptiles to their emergence out of the shadows following the extinction of the dinosaurs, enabling them to become ascendant.
Steve Brusatte is Professor of Paleontology in the School of NeoSciences at the University of Edinburgh. He is the science consultant for Jurassic World: Dominion, the latest film in the Jurassic Park franchise.
Steve will be discussing his book with Dr Hermione Cockburn who was born and brought up in Cuckfield and who now lives in Edinburgh where she is Scientific Director at Dynamic Earth.
It's particularly appropriate to have one of our most eminent paleontologists at BookFest since Cuckfield is where the world's very first dinosaur fossils were discovered by the distinguished Victorian paleontologist, Gideon Mantell.