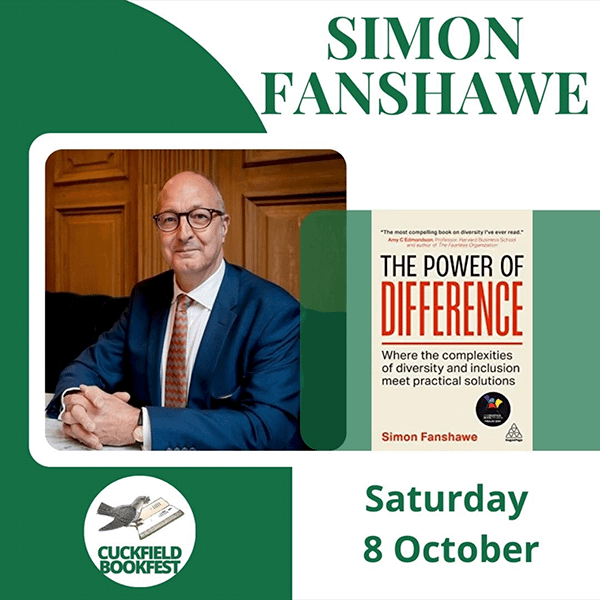 THE POWER OF DIFFERENCE
with Steven Gale
There is no doubt that diversity is firmly on the agenda. Yet good intentions are not enough – real diversity is about change. But despite Diversity and Inclusion (D&I) now being a specific HR job role , businesses are still struggling to create truly diverse workplaces.
What makes it so hard to get it right?
With clarity and wit, leading diversity and inclusion expert, Simon Fanshawe combines his personal journey with his professional expertise to prove why it is our differences that create real value for organisations and society.
Simon Fanshawe was awarded the OBE, and an Honorary Doctorate from the University of Sussex for his work on diversity and human rights.
Simon will be discussing his work with Steven Gale who has worked as a moderator at literary events all over the world.