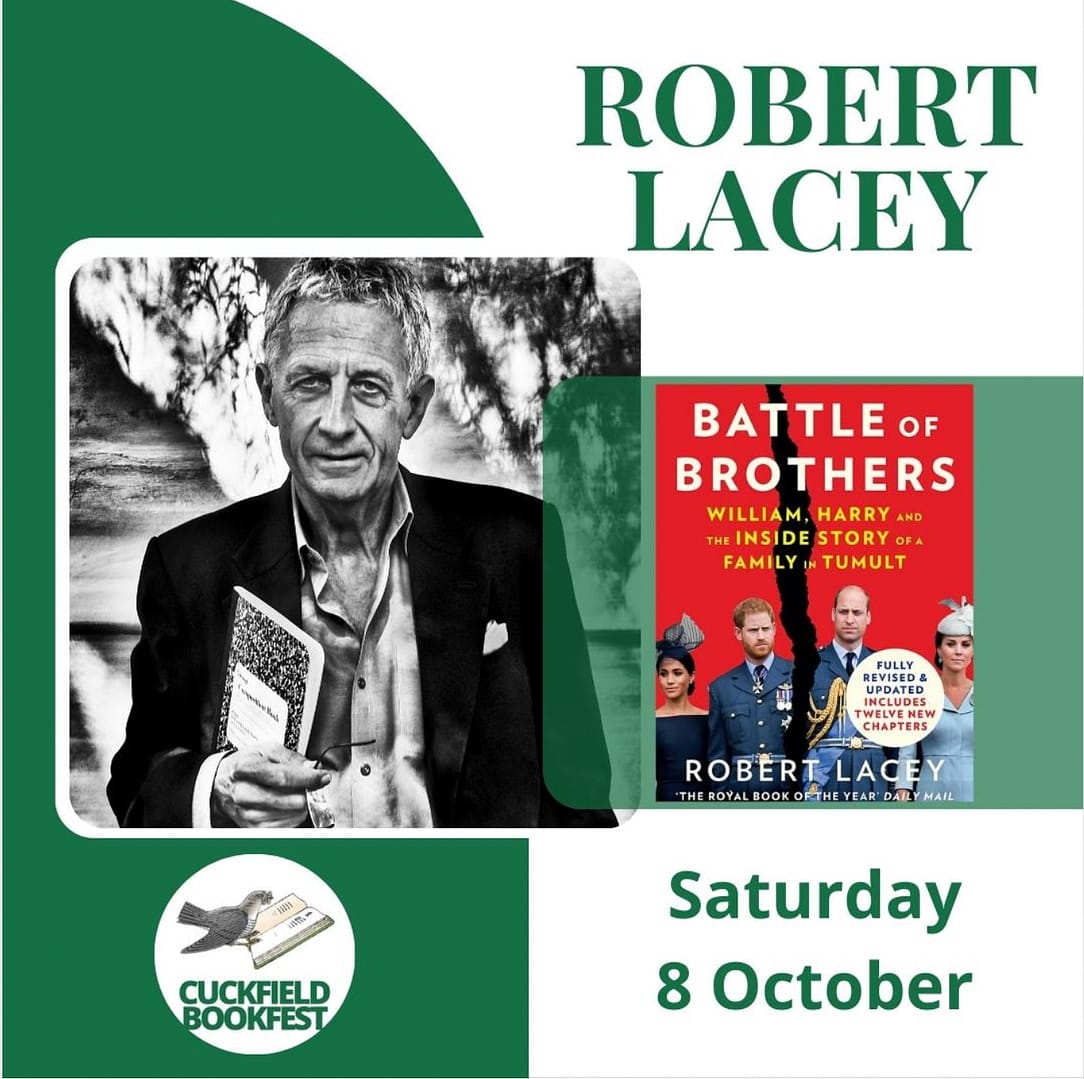 BATTLE OF BROTHERS
with Andrew Lownie
Raised to be the closest of brothers, the last three years have seen a devastating breakdown of the relationship between Princes William and Harry.
With unparalleled access and exclusive insights from Buckingham Palace officials, Robert Lacey deconstructs this unique and complex relationship at the heart of the royal family's current woes. He reveals the untold details from both sides, from the Princes' early closeness through to their now very public estrangement and asks what happens when two sons are raised for vastly different futures: one burdened with the responsibility of becoming king, the other with the knowledge that he will always remain spare.
Robert Lacey is a renowned British historian, the author of numerous international bestsellers, and the historical consultant on the award-winning Netflix series The Crown. For nearly 40 years, Lacey has been writing about Queen Elizabeth II. Majesty, his pioneering biography of the Queen, is a landmark study of British monarchy.
Robert will be talking to Andrew Lownie, author of Traitor King, The Duke and Duchess of Windsor in Exile.