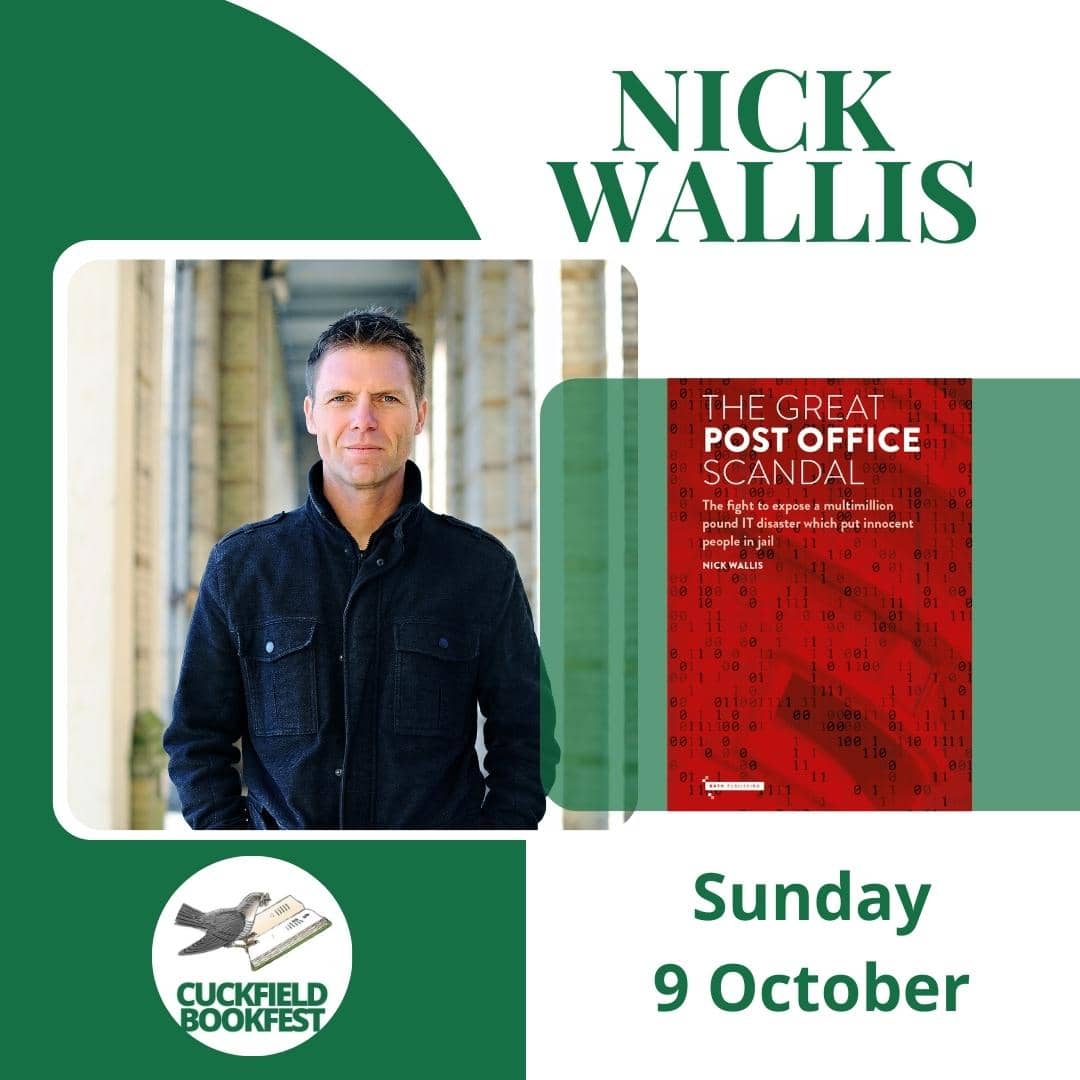 THE GREAT POST OFFICE SCANDAL
with Julian Worricker
Nick Wallis has written the first definitive account of the Post Office scandal. He takes us from the ill-fated deal that brought Horizon into existence, through years of half-truths and obstruction, to the tearful scenes at the Court of Appeal. He exposes the secrecy and mistrust at the heart of the story, and the impact that had on the victims. He also chronicles how this story's hero, Alan Bates, started as a lone public voice of dissent but went on to beat the Post Office—against overwhelming odds—at two of the highest courts in the land and win some redress for the victims.
Nick Wallis is a TV, radio and online journalist whose main area of expertise is the Post Office Horizon Scandal. In 2020 he fronted a ten- part series for BBC Radio 4, a BBC Panorama programme and he co-wrote a Private Eye special.
Nick will be discussing this infamous story with Julian Worricker, familiar BBC radio voice.