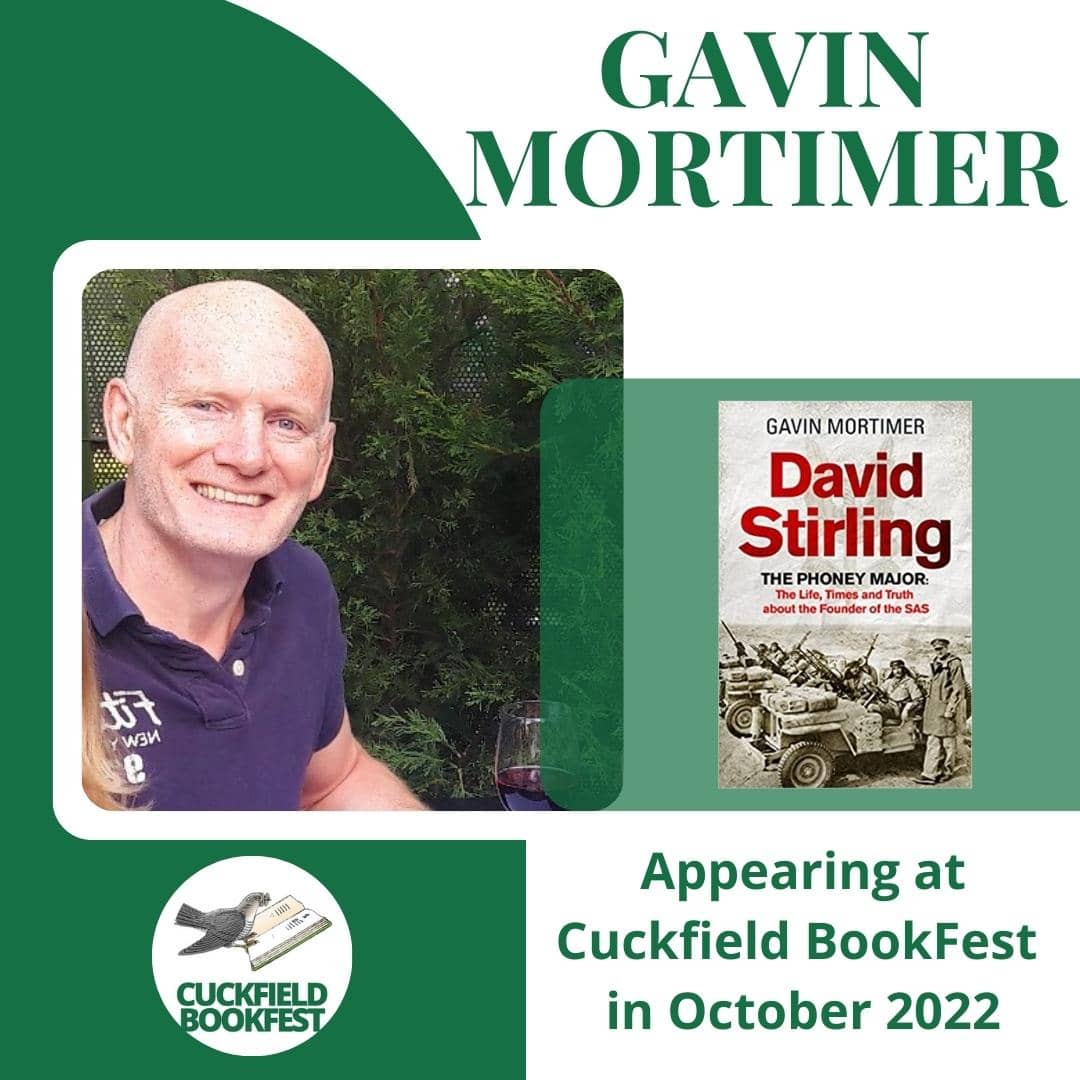 DAVID STIRLING
THE PHONEY MAJOR
with Alan Judd
Aristocrat, gambler, innovator and Special Forces legend, the life of David Stirling should need no retelling. His formation of the Special Air Service in the summer of 1941 led to a new form of warfare and Stirling is remembered as the father of Special Forces soldiering.
But was he really a military genius or in fact a shameless self-publicist who manipulated people, and the truth, for his own ends?
Drawing on his interviews with SAS veterans who fought with Stirling and men who worked with him on his post-war projects, and examining recently declassified governments files about Stirling's mercenary involvement in Aden and Libya, Mortimer's riveting biography is incisive, bold, honest and written with his customary narrative panache.
Alan Judd, another frequent visitor to Cuckfest, is an award-winning novelist whose biography of the founder of MI6
 was short-listed for the Westminster Prize.