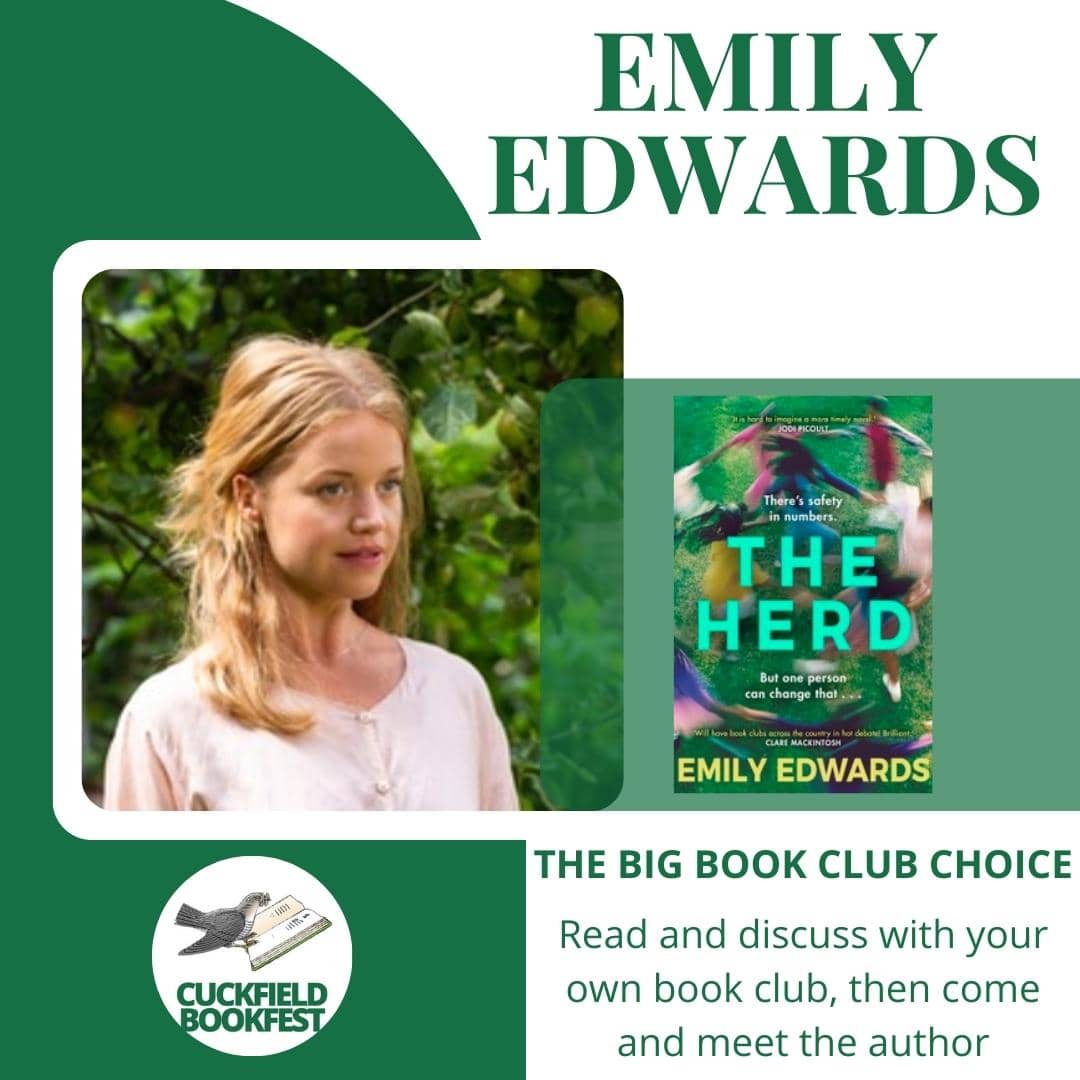 THE HERD
with Kate Harris.
The Herd probes the fine line between individual choice and the collective responsibility of vaccinations. The unexpected friendship between Elizabeth and Bryony has worked, despite them being polar opposites. They are godmothers to each other's daughters. But somehow, they had never discussed vaccination and the weighing of personal freedom against public health.
This is the perfect book for a book club, as it will provoke much discussion on an emotive and divisive issue.
Emily Edwards lives in Lewes and will be discussing her book and the issues it raises with Kate Harris who worked in publishing for many years. Kate will be fielding questions from the audience and if any Book Group would like to send in a question before the meeting, please email: info@cuckfieldbookfest.co.uk
PLEASE NOTE: IF YOU WOULD LIKE TO READ THE HERD BEFORE THE MEETING BUT
HAVEN'T GOT A COPY OF THE BOOK (we know the local libraries had few copies), WE
HAVE COPIES WE CAN LEND OUT. PLEASE CONTACT: info@cuckfieldbookfest.co.uk
ALSO, JUST TO REMIND YOU, THERE'S ABSOLUTELY NO NEED TO HAVE READ THE BOOK BEFORE COMING TO THE EVENT.
PLEASE NOTE THIS EVENT IS TAKING PLACE IN THE HAYLOFT OF THE TALBOT, HIGH STREET, CUCKFIELD RH17 5JX.