Children's Bookfest
Saturday 9th October – Old School Hall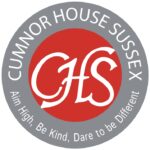 Generously supported by Cumnor House Sussex
There is so much in store for children and their families during the Children's Bookfest. From interactive quizzes and colouring to rhymes and dress-up, there will be much to entertain children of all ages.
Children's tickets are £5 each. Adults are free but must book a ticket and supervise their children at all times. Light refreshments will be provided.

With four authors joining us there is a great range of books and events for children all the way from pre-schoolers up to those 12 years of age.
Waterstones will also be at the event and books will be available for purchase.
Rhymes with Symes –

SOLD OUT
10.30am – 11.15am
Bring your wriggly little people along for some finger-wiggling giggle-time with Sally Symes! There'll be rhymes and wriggles and dressing up too – with a suitably sleepy ending to finish off the session. Perfect for book-mad children of five and under.
Sally Symes is successful local author and we are delighted to welcome her to this year's Bookfest. She has worked for many years as a designer of children's books before turning her skills to writing them too.
Her collaborations with Nick Sharratt have won many awards including The Educational Writers' Award for The Gooey, Chewy Rumble Plop Book and The Southampton Favourite Book to Share Award for Something Beginning With Blue. She was a Senior Editor at Campbell/Macmillan Children's Books for over four years and now works as a freelance writer and book designer for children aged up to 10 years.
Helen Peters
12 noon – 12.45pm
The Jasmine Green Series / A Foal Called Storm
Join Helen Peters for a reading of the latest book in her fantastic Jasmine Green series, A Foal Called Storm, and learn all about her life growing up on a farm and the wonderful animals that have inspired her stories.
Jasmine's dad is a farmer, and her mum is a large-animal vet, so Jasmine spends a lot of time caring for animals and keeping them out of trouble. Unfortunately, this often means she gets into hot water herself.
Helen Peters grew up on an old-fashioned farm in Sussex, surrounded by family, animals and mud. She spent most of her childhood reading stories and putting on plays in a tumbledown shed that she and her friends turned into a theatre. After university, she became an English and Drama teacher. Helen lives in Brighton with her two children, two cats and one husband.
A perfect animal story for younger readers by Waterstones Children's Book Prize-shortlisted author Helen Peters, with beautiful black-and-white illustrations by Ellie Snow.
Cath Howe
1.30pm –  2.15pm
How to Be Me
How to Be Me is a beautiful, moving story of family, friendship and self-discovery.
Since his mum died, Lucas and his dad don't seem to understand each other at all. With a long, hot summer facing him, Lucas is dreading the drama club that his dad has signed him up for – he doesn't know how to be around new people and he can't stand performing. But the people Lucas meets at the club force him to open up and start talking, and when disaster strikes, Lucas is forced to step in and help. Can his new-found friends teach Lucas how to be himself.
Join author Cath Howe for a brilliant workshop exploring characters and how to find inspirations for your own stories. With simple writing tips and prompts for you to try, discover what inspires Cath's characters, including Lucas, super rich, super shy… and super lonely.
Cath Howe is a teacher working in London, writing for, and working with, Key Stage 2 primary age children. She runs workshops in schools on everything to do with writing and performing.
Andrew Pettie
3pm- 3.45pm
Listified!
Join author Andrew Pettie for a hilarious and interactive family quiz, based on the mind-blowing facts in Listified! – his amazing new book of lists for children, from Encyclopaedia Britannica.
How long would it take to drive to the Moon, Could you outrun a Tyrnnosaurus rex? What is the only mammal that cannot fart?
Discover the answers to all these questions and more as you play the brilliant new family quiz based on the mind-blowing facts in Listified! – an amazing new book of lists for children from Encyclopaedia Britannica. Test your trivia power. Spin the mighty Wheel of Facts!
The format of the session is that it's a quiz for family teams with responses being put into a phone or ipad or it can be done with pen and paper!
Poetry Competition
We are also running a Poetry Competition which is open to all children from Reception to Year 6. The theme is The Environment and is kindly sponsored by Author, TV Presenter and comedian, Mel Giedroyc.
Winners will be announced on 9th October at the festival and there will be prizes for each year group.