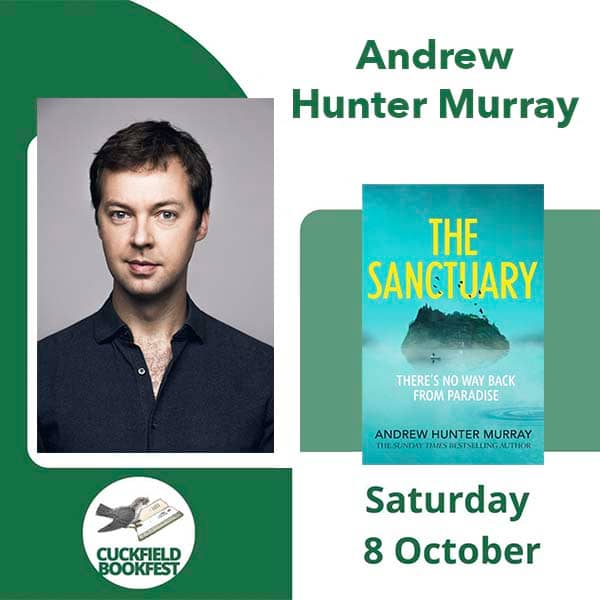 THE SANCTUARY
with Peter Guttridge
This high-concept thriller concerns Ben whose fiancée decides to break off their engagement and so he travels to the remote island of Sanctuary Rock where Cara has been living. What follows is gripping, unsettling and original as he tries to unravel exactly what happens on Sanctuary Rock.
Andrew Hunter Murray is a scriptwriter and fact-hunter for BBC2's QI. He co-hosts the podcast No Such Thing As A Fish, which has had 200 million downloads, and has toured the UK, Europe and Australia. He also writes jokes and provides journalism for Private Eye magazine, and hosts the Eye's podcast.
Andrew will be talking to Peter Guttridge, who returns as a Bookfest moderator and is himself an award-winning crime novelist.