Saturday 14th November

9.30am – 10.30am

Queen's Hall
£10 per ticket
Fiction and Reality in Spy Fiction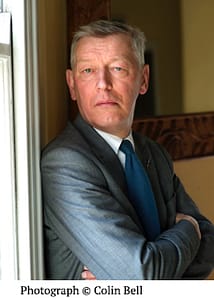 Alan Judd is the multiple award-winning author of two biographies and fourteen novels, of which three have been filmed. Five of his novels are spy fictions in the Charles Thoroughgood series and he is the authorised biographer of Mansfield Cumming, founder of MI6. His vast knowledge of the murky world of spying will shed an illuminating light on how spy fiction reflects real spying.
His two most recent books are Shakespeare's Sword, a novel about someone obsessed by his quest for the sword that Shakespeare owned, and Accidental Agent, a spy thriller with a Brexit context. His next novel, A Fine Madness, is due in March and is about Shakespeare's contemporary, Christopher Marlowe.
To make it even more intriguing, Peter Guttridge will be asking Alan all sorts of
leading questions.